SPIE Vehicle Torched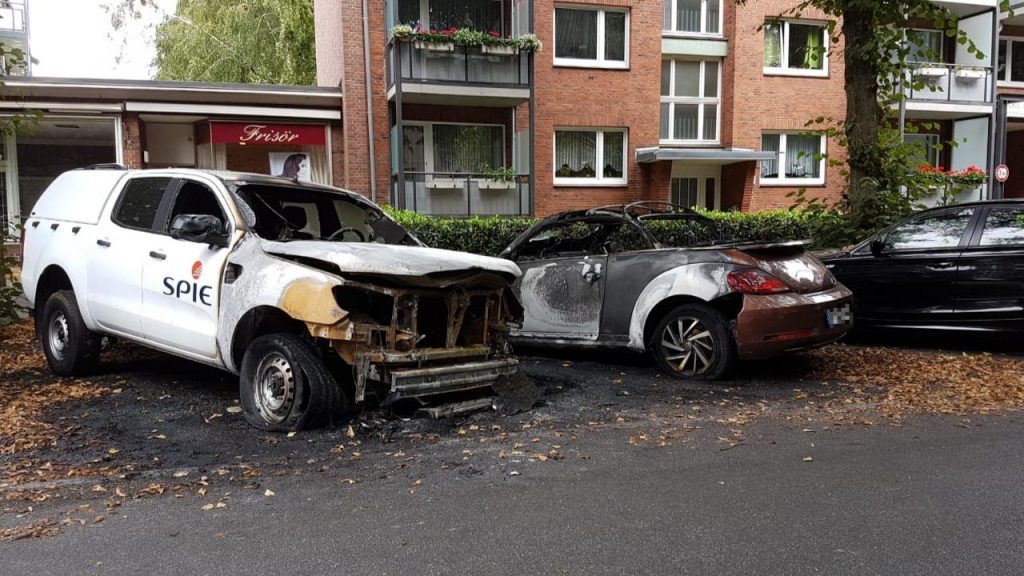 Hamburg, 4th september 2019
Undoubtedly, the spaces in which we can move freely sometimes become narrower:
In Hamburg, where the special commissions announce in the media the alleged success of their surveillance teams, their video analyses, DNA sniffing and informer hotlines – everything to re-establish the illusion of their security that they lost in the Summer of 2017.

In Berlin, where every space is supposedly a terror nest, where people take their lives into their own hands instead of entrusting it to investors and real estate companies. Where the media present their puppet Interior Senator who hides his civil war army more democratically than his predecessor.
In Athens, where a fascist government finally wants to implement the purges that its EU and NATO partners have waited so long for. So that the city will become another paradise for investors and tourists. Like some districts in Hamburg, like some districts in Berlin and like every place where the modern form of capitalism eats through districts that are not yet as boring as the exclusive residences as the elites.
To secure its rule, the state relies on corporations to do their dirty work. But the fiery serpent of the anarchist revolt eats its way through these controversial territories on the trail of these companies, destroying whatever it finds.
On the night of September 4th, 2019, we destroyed with fire a vehicle belonging to the infamous prison profiteers SPIE in Hamburg-Wandsbeck.
This small gesture of solidarity goes to the Park Bench 3, to the people who defend Exarcheia against the attacks by the cops and to all who want to make the expected evictions in Berlin a disaster for the government there.
Autonomous Group for the Fight Against Security Companies and Prison Profiteeers
quelle: anarchistsworldwide.noblogs.org